Command your armies to secure dominion over a vast open world in Conqueror's Blade, an all-new, free-to-play tactical action MMO. Use devastating siege weapons to attack enemy castles in large-scale PvP battles, send forth your units to secure land and power, and forge or forsake alliances with rival warlords as you attempt to become history's greatest conqueror!

Let destruction rain down upon your enemies! Master the art of siegecraft in thrilling, real-time, tactical PvP battles inspired by medieval warfare where two teams of 15 players fight and defend their fortifications. Devastate castle walls with heavy siege weapons like trebuchets and mortars, and command hundreds of units from horseback amidst the maelstrom of war.

Vie for control of land and power in a vast and ever-changing open world. Engage enemy conquerors in skirmishes to seize their land and expand your empire. Gather resources, establish trade routes, and improve your castle to see your economy grow and thrive.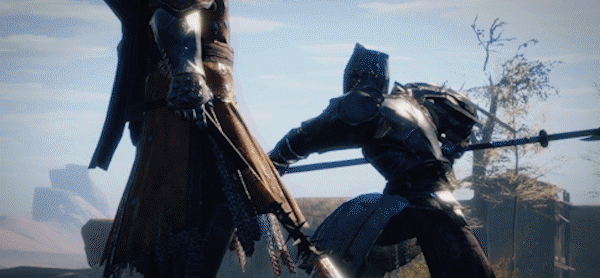 Command an army with one of 11 powerful weapon classes, each boasting distinct playstyles, special abilities, and unique tactical advantages that can help turn the tide of battle in your favour. Then, mix and match different units to build your army: order a volley from the English Longbowmen, unleash the firepower of the Tercio Arquebusiers, or send in the cavalry with the Cataphract Lancers.

Create your own House to join forces with other warlords, using your combined power and influence to declare war under one mighty banner. Forging powerful and strategic alliances can be the key to victory and a sustained, prosperous empire. But beware, alliances can be broken too! – Steam
Claim now