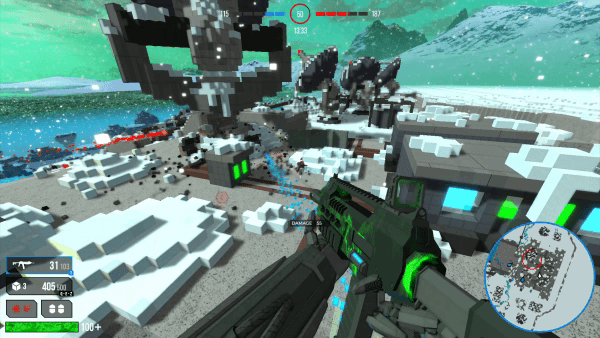 Sector's Edge is an indie free-to-play first person shooter with a completely destructible environment. It combines the fast-paced action and skill-based nature of Battlefield with the sandbox destruction of Ace of Spades.
A RARE NEW ELEMENT
As a mercenary you fight for different factions across various planets with the hope of harnessing the power of Soltrium, a rare new element created in the core of a distant star.
FULLY DESTRUCTIBLE ENVIRONMENTS
From small structures to large cranes, everything in Sector's Edge can be destroyed. Tear through cover with armour-piercing LMGs, breach walls with C4 and create tunnels with the Orberator.
BUILT TO FALL
Take out the base of trees and towers and watch them come crashing down!
WEAPON CUSTOMISATION
Customise sights and crosshairs to your preference. Style your weapons with camo, metallic and animated skins.
LOADOUT SYSTEM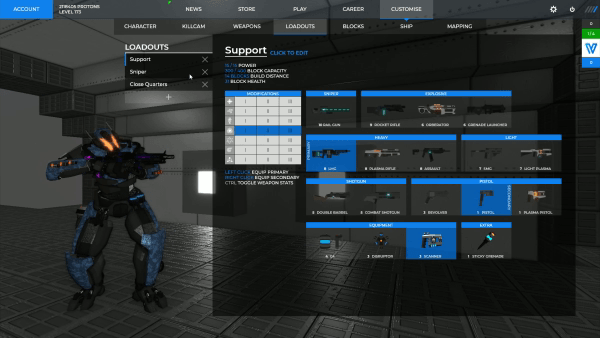 Create loadouts for the playstyles you love, whether it be sniping, explosive, run and gun, or a combination of all!
CUSTOM ENGINE
Sector's Edge is developed by the two of us at Vercidium using our own engine and assets created from scratch. Our goal is to create a first person shooter that is refreshing, fast-paced, action-packed and rewarding to master. – Steam
Claim now