You play as Princess Enya of Kingdom Rayna. On her 9th birthday, she received a magnificent bow as birthday gift but that gift changed everything in The Kingdom.
The game starts 10 years after this incident when Enya decides to go on an adventure to find the origin of the Shade spread and put an end to it.

Shades of Rayna is a free to play and early access ARPG with lots of loot and endless gameplay content.
Key Features:
– 6 different maps.
– 29 different mobs. Almost all of them has different boss fight mechanics.
– Different type of endgame content. The game will only have 1 type of endgame at the beginning.
– NPC Roles with Adventure Passes (Collector, Researcher, Bounty Hunter, Trader)
– Fast paced combat with dodging.
– Lots of loot.
– Stat, skill and gear upgrade system.
– Relic system (Relic: Specific upgrade stones that can be socketed into gear).
– Endless quests system (Besides campaign quests).
– Classes: There is only Ranger class at the beginning with 10 active, 5 passive skills.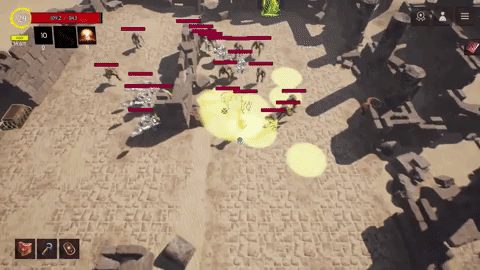 Claim now