TinShift is a dynamic first-person shooter arena. We inspired by Quake, UT and Titanfall. It's based on plausible shooting, wall running and sweaty armpits.
10 types of weapons are available. Some are classic, others will have to be used wisely and according to the situation.
1 map for 20 players with palm trees and vertical gameplay. You can climb anywhere.
The second class is robots. It's for those who are tired of running around and just want to blow everything around.
Return in time is a thing. Due to the excessive dynamics, it is often not possible to immediately respond to a surprise attack or a stray sniper bullet. We understand this and therefore everyone has a second chance – to change the course of events with a rollback 10 seconds back. Chance recharges when you successfully kill an enemy.
And for dessert: NOT BATTLE ROYAL. Unexpected, right? We ourselves are tired of crawling across the field for 40 minutes until a bush kills you.
We invite you to take part in the Leadership Race. Every man for himself from the start, but to win you become ALONE against EVERYBODY.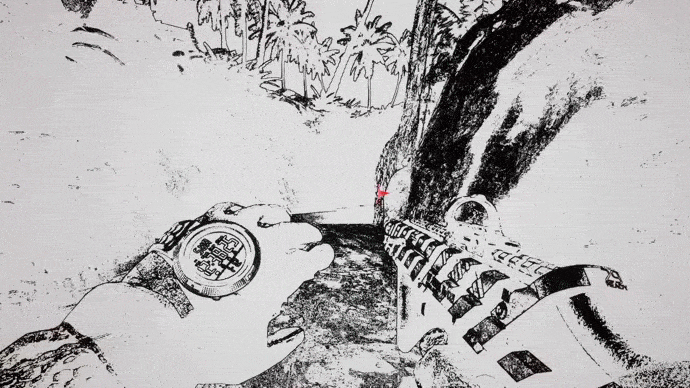 There is no need to wait for a new match. Dropping by into the server in the middle of the game, you are in the same conditions as the experienced players. After finish, the match will restart automatically. It's non-stop. – Steam
Claim now